GRATULERA 1950's - 1960's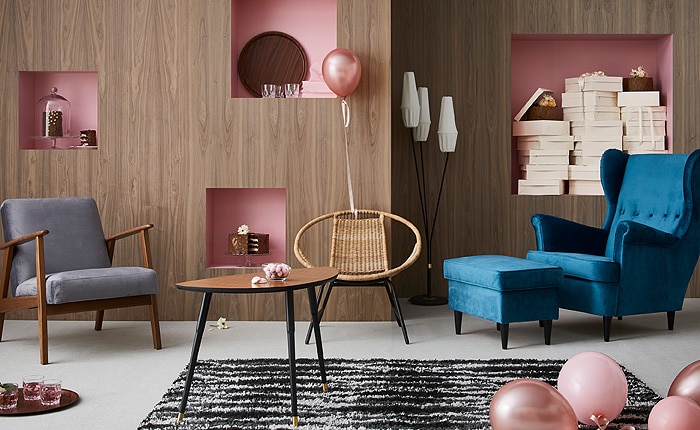 We know you've missed them. We have too.
Step into the 50-60's; a time when designs capture a sombre expression where darker woods meet classic lines. Celebrating IKEA turning 75 years, GRATULERA vintage collection features everything you need to add a modern retro touch to your home. For example, the STRANDMON armchair is now being brought back in a new colour. And did you know it was one of Ingvar Kamprad's favourites? Sit back and explore GRATULERA - but it's a limited edition so if you like something, act fast. Launching in October, come visit your local store.
Explore more editions of GRATULERA
Launching at three different dates, the GRATULERA limited edition vintage collection brings back some of your (and our) fondest memories of IKEA. We've missed these golden oldies quite a bit, and hope you have too.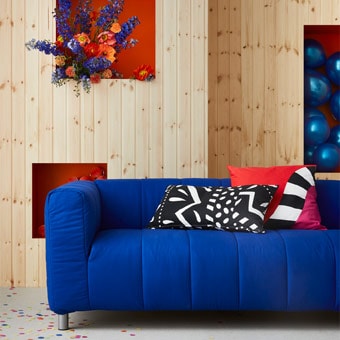 70-80's edition
You can check out these fun favourites from the second launch of GRATULERA vintage collection - in case you missed it.
>> See the 70-80's edition of GRATULERA limited edition vintage collection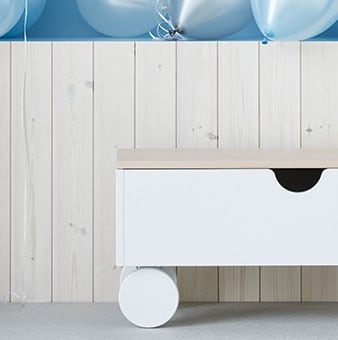 90-00's edition, launching December
Looking back upon the 90's, it doesn't feel all too long ago, right? It's clean and minimal, mixing untreated, blonde Scandinavian woods with graphic patterns.

Launching soon!